ONLINE: MADAMA BUTTERFLY
Friday, 03 April 2020, Hour 18:00
ONLINE PERFORMANCE
distribution
Conductor: 
David Crescenzi
Artistic direction: 
Matteo Mazzoni (invitat)
Decors: 
Benito Leonori (invitat)

Costumes:
Patricia Toffolutti (invitată)

Video Design:
Mario Spinaci (invitat)

Lighting Design:
Ludovico Gobbi (invitat)

Illustration:
Riccardo Cecchetti (invitat) 
Madama Butterfly (Cio-Cio-San): Carmen Gurban
Suzuki: Iulia Merca
Kate Pinkerton: Cezara Diță (invitată, debut)
B. F. Pinkerton:
Marius Vlad Budoiu
Sharpless: Geani Brad

Goro: Florin Pop

Prince Yamadori: George Godja (debut)
The Bonze, Cio-Cio-San's uncle: Corneliu Huțanu (debut)

The Imperial Commissioner: Molnár Zoltán (debut)
The Official Registrar: Gelu Moldovan
The Child: Cezar Ciobanu (invitat)
The Orchestra and the Chorus of the Romanian National Opera in Cluj-Napoca
Chorus master: Emil Maxim

Chorus conductor: 
Corneliu Felecan
Assistance artistic direction: Mihaela Bogdan

Assistance decors:
Elisabetta Salvatori (invitată)
Stage and backstage direction: Alina Simona Nistor
Musical training:
Lucian Dușa, Ovidiu Moldovan, Ioana Grünner
Prompters: Monica Denițiu, Liana Oltean
description
show category: Online performance, opera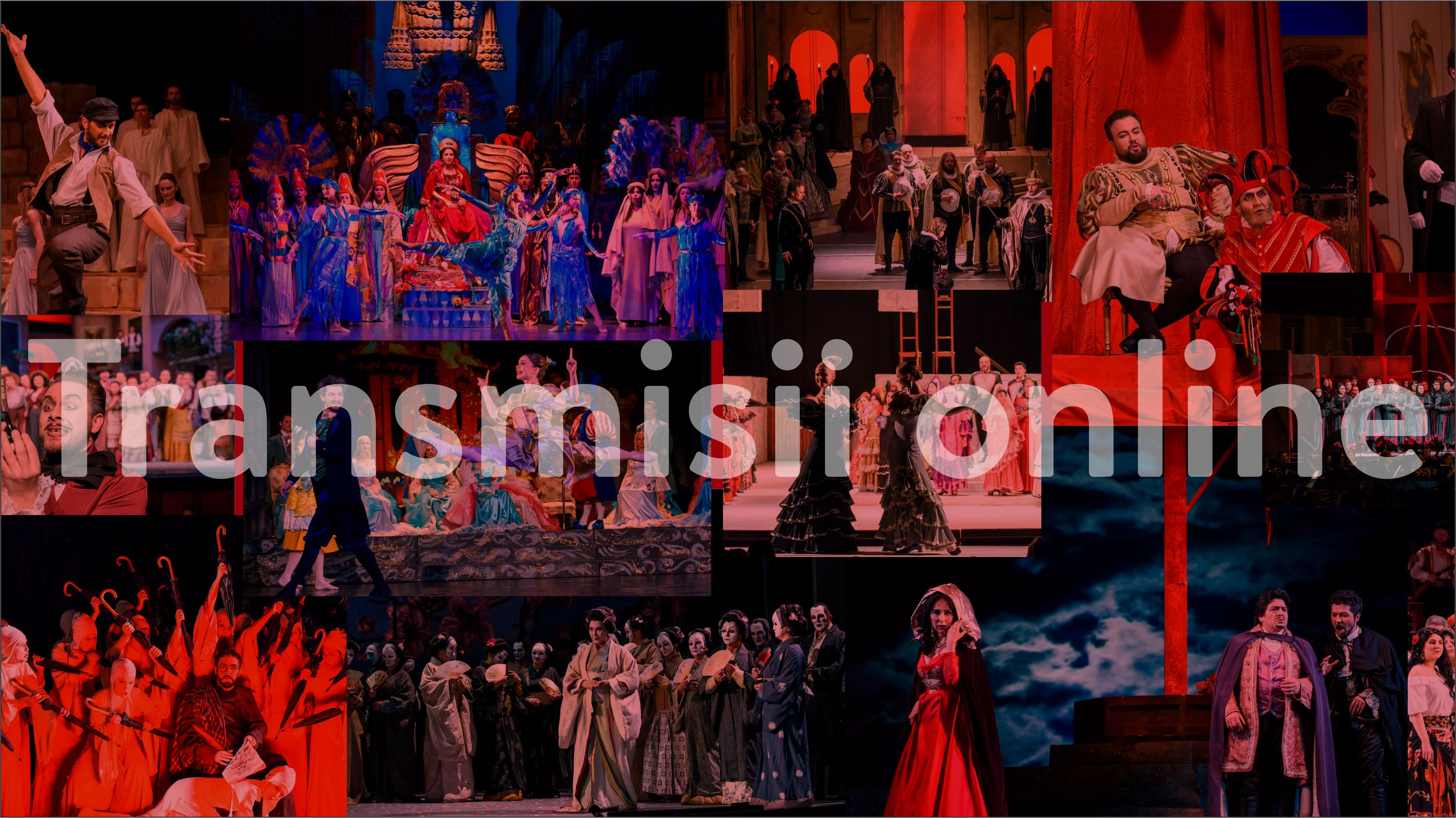 Premiere: 30.09.2018
A Fondazione ,,Pergolesi Spontini" co-production, presented under the high patronage of Italian Embassy
Opera in three acts (libretto by Giuseppe Giacosa and Luigi Illica, after David Belasco, John Luther Long and Pierre Loti)
It was London in 1900 where Giacomo Puccini – who was supervising the Covent Garden production of his recent opera Tosca – was profoundly marked after seing David Belasco's play Madama Butterfly. The theme of the short and unfotunate love story between the young Japanese, who gives up to her family, culture and religion to marry the american officer B. F. Pinkerton and who, after a long waiting for her lover's return commits suicide, met precisely the composer's expectations. Puccini spent the next two years composing Madama Butterfly, undertaking some serious research on japanese music and tradition. His results can be easily found within the score that also includes Nipponese melodies and american anthem fragments.
Despite the cautiousness and carefulness of Puccini during the elaboration, Madama Butterfly's premiere, held in 1904 at Teatro alla Scala in Milano, met some unfriendly reactions that determined the composer to retract his opera from the repertoire and to make a completely revision. The new Madama Butterfly found itself in the limelight for the first time at Brescia in the same year, being highly successful, and the following reviews resulted in a highly popular opera, similar to its predecessor – La bohème (1896).